ALTERNATIVES PREGNANCY CENTER
Roe V. Wade: Everything You Need To Know
With recent historic overturn of Roe v. Wade, abortion rights were returned to the states. While we celebrate a win in protecting life, navigating a post Roe v. Wade world is complicated.
Here's everything you need to know.
Are you a Pro-Life Newbie, Learner, or Advocate?
How much do you know about abortion laws, early development, and how abortions can be reduced?
Everything You Need to Know
National conversation in recent months has centered around abortion, especially with the recent overturn of Roe V. Wade. With recent Supreme Court decision on the Dobbs v. Jackson Women's Health Organization case, which challenged and overturned the historical abortion ruling, the national landscape around abortion has changed dramatically.
There are two major cases to understand as they relate to future abortion legality across the country and the upcoming Supreme Court decision.
How much do you know about abortion laws, early development, and how abortions can be reduced?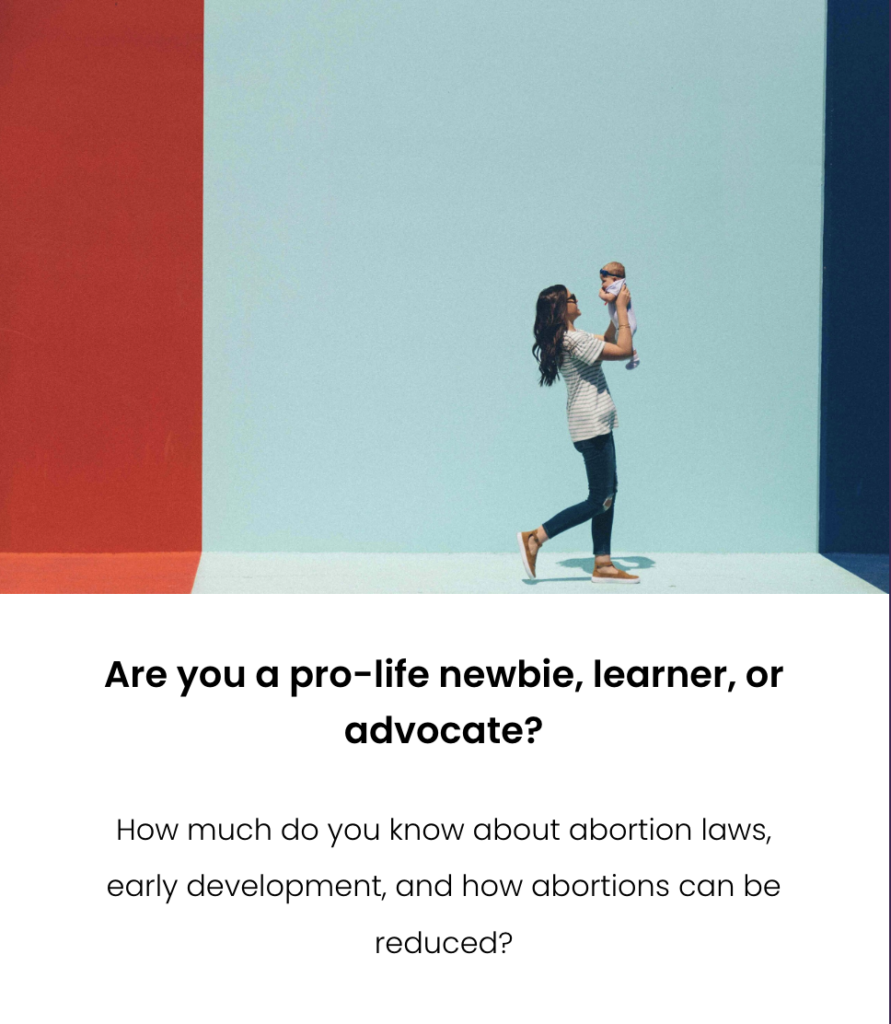 Above you can see the current abortion laws by state. Colorado has legalized full term abortions, but many surrounding states have banned or restricted abortion access.
This means that women are traveling to Colorado for abortion access. Alternatives gives women support to choose life not just in Colorado, but now for hundreds of women in surrounding states as well.
Stay updated on pro-life news and work to provide women with meaningful alternatives to abortion.

Just $13.70 provides 10 women with access to a helpline that is always available to give them options.
Join us in praying for support and protection for the women we serve.

Being Pro-Life in a Post Roe v. Wade World
After the supreme court overturned Roe v. Wade, the work of pro-life activists got even more important as abortion laws became determined state by state. In Colorado where Alternatives works, women began traveling from nearby states to receive a legal abortion. More women than ever before need access to support in order to be empowered to choose life.
Join the newsletter to stay updated on Alternatives work to support women in providing a meaningful alternative to abortion.
Alternatives Pregnancy Center offers women a network of support so comprehensive and caring so that every woman can be fully informed of her alternatives before making a decision. We offer resources for pregnancy and parenting so that women are supported before and after birth.