Roe No More? What does that mean for Colorado?
You may have heard recently that the Supreme Court of the United States made a monumental decision to review the constitutionality of a Mississippi law that bans abortion after 15 weeks. If the law is upheld, the decision will be significant and could likely affect Roe v. Wade.
But how would this impact Colorado and the mission of Alternatives? Good question!
The end of Roe v. Wade does not mean the end of abortion. That is an important point!  If Roe is severely cut back or even overturned, each state will be free to expand, limit or even ban abortion. Although that sounds like promising news, it is critical to keep in mind that the laws in Colorado continue to more deeply in favor of pro-abortion expansion. Late-term abortion has been legal here long before the national attention focused on New York. And you will remember that Proposition 115 banning late-term abortion was just defeated in the Colorado election last November.
A Post-Roe Colorado will require that we become more effective in reaching vulnerable mothers-to-be with help and hope during the hours and days after discovering they are pregnant. Our work is as critical now as it was 40 years ago. Alternatives must be diligent to serve those facing unplanned pregnancies in our community and to address the tragedy of abortion that is happening all around us. God as the creator of life, desires us to defend his children and stop the dehumanizing of the pre-born. We must work together to provide solutions to those in need by offering compassionate medical and counseling care, education, and support services to counteract the lie that abortion is an easy and acceptable solution. The abortion crisis is deep.
While it is encouraging that the 50-year-old law is being challenged on legal merit, it is also a long way off from positively impacting Colorado. This is a spiritual battle. As we stand together for life in all communities of Denver, let us pray fervently that God's wisdom will prevail and that not only will legislation change but also the hearts and minds of our fellow citizens.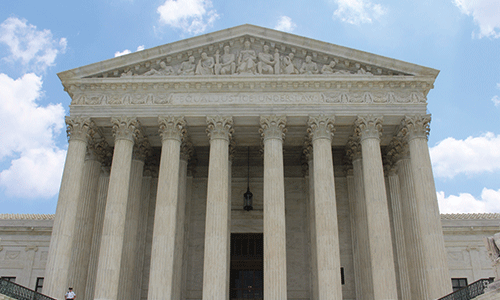 Roe No More? What does that mean for Colorado? You may have heard recently that the Supreme Court of the United States made a monumental decision to review the constitutionality of
Read More »