How to Cope with Stress and Anxiety Among Teens
By Cassidy Young, Systems Manager, A Promising Future
All people deal with some form of stress. Few people have healthy strategies to cope with it.
Undoubtedly, this year has aggravated stress levels, particularly among our teenagers. Where school provided some amount of stress prior to the pandemic, it also provided healthy opportunities to combat that stress through sports, band, theater and other extracurriculars. These activities offered opportunities to engage with peers and have an enjoyable time separate from academics. They also provided opportunities for support through coaches, teachers, and counselors who could offer an ear to listen or shoulder to cry on.
Unfortunately, some students did not have access to these resources to combat stress prior to the pandemic. The students who did, suddenly had them taken away as our world scrambled to survive.
A Promising Future recognizes stress and anxiety as a threat to the overall well-being of adolescents. There is an entire session dedicated to providing information and healthy alternatives to combat stress in our custom-written curriculum The Diamond Standard.
Strategies we have identified as healthy and effective in combating stress touch on four different key areas: cognitive-behavioral skills, physical coping skills, support-seeking skills and relaxation techniques.
Cognitive-Behavioral Skills
The first cognitive-behavioral strategy is practicing positive self-talk. Adolescents and adults often do not realize how they talk to themselves. We like to ask students if a friend were to talk to them the way they talk to themselves, would they still choose to be friends with that person? Or if they spoke to a friend the way they spoke to themselves would that person want to remain friends with them? It is unfortunate how much negative talk we let ourselves get away with when no one is in our mind pointing out how mean, rude, or unforgiving our words are.
The second strategy in this category is to acknowledge and accept reality. Life becomes overwhelming when we dwell on those things in our life that we cannot and even should not control. Think instead about the aspects of your life that you have the power to change and evaluate whether those things need to be altered.
Physical Coping Skills
Some individuals need to get out of their heads and focus on their physical health in order to combat stress. These include:
Eating Well. This doesn't have to be a complicated diet, just mindfulness when choosing foods. Choose foods that fuel your body, rather than meet an immediate craving and limit caffeine intake.
Exercise Regularly. Find a routine that works for you! If you don't prefer running, there are plenty of alternatives to choose from that can be enjoyable. Sometimes joining a workout class is helpful for individuals that struggle with motivation and consistency. Try a bunch of different methods like swimming, cycling, weightlifting, dancing or walking and see what works for you! Try combining your exercise with being outdoors to get vitamin D as well!
Prioritize Sleep. When we are stressed, often one of the first things to be sacrificed is sleep. We may be overwhelmed with the amount that needs to be accomplished and believe that by sacrificing sleep, we will relieve our stress because we finish the tasks. However, we may only be adding to the problem. According to the Sleep Foundation, "multiple mental health disorders… have routinely been linked to poor sleep," as well as a suicide risk.¹ Going to bed even thirty minutes earlier than usual is a small step that can have a positive impact.
Support-Seeking Skills
One of the dangers of stress is that stress seems to beget stress and oftentimes we wait until it becomes a crisis before inviting others in to help. Whether we are afraid of being perceived as incompetent or weak or asking for help seems too vulnerable, we hinder ourselves by letting stress isolate us. There are multiple ways to intersect stress and support ourselves through the support of others including: confiding in a family member or friend, finding a support group, club or community or talking to a counselor about past trauma.
Relaxation Techniques
Here are four tips to relax: use breathing exercises, spend time in prayer, do something fun or creative and soothe your senses through candles, listening to music or taking a walk.
Stress can have lasting negative impacts on more than just your mental health. Take a moment and evaluate what coping strategies you can adopt and watch for how they improve your stress levels and those around you!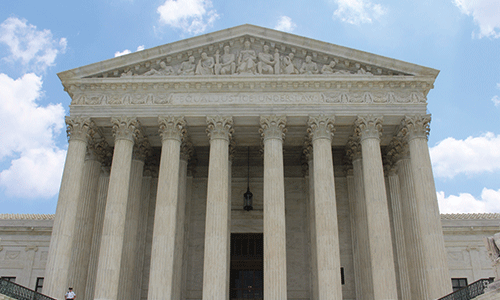 Roe No More? What does that mean for Colorado? You may have heard recently that the Supreme Court of the United States made a monumental decision to review the constitutionality of
Read More »