Standing in the Gap
Recently, a young pregnant woman and her mother arrived at our Downtown clinic seeking emergency housing. She was 15 weeks pregnant at the time and had been to Planned Parenthood to pursue an abortion. A staff person there asked her to consider whether she really wanted an abortion or whether she was pursuing this option just to appease her partner. (Almost unheard of but PRAISE GOD for this Planned Parenthood worker!)  The young woman decided not to move forward with the abortion. However, she and her mother were facing many struggles and in need of permanent housing.
Mother and daughter came together to visit Alternatives. Our care team went to work to remove barriers for this mother and daughter duo and the preborn child. After countless phone calls, text messages and emails to community agencies and churches, a plan was created for short-term housing with Open Door Ministries. They were able to provide a safe shelter with easy access to public transportation and resources for a few months.
As we continued to monitor and check on the situation, we found out that the pregnant woman's mother had just been offered her job back after having been laid-off a year ago! We witnessed to her that this was a direct answer to prayer.  In addition, a house church provided maternity clothing and gift cards to Walmart and King Soopers ($400 on each). The women were overwhelmed by this gift and shed tears of joy. Both women said they have not received help like this from anyone. Our staff was blessed to see the hand of God working in this situation and to give Him all the glory.
Now our client has secured employment and her pregnancy is healthy. They are still in need of more permanent housing. The journey is not over, but hope is alive.
This story shows the power of standing together as a community of believers and reflecting the love of Christ in all things.
Through your monthly support, you provided our staff with the opportunity to serve and be vessels for His love during very dark times for this family.
We also want to thank the following supporters for standing in the gap so that this was possible for our client, her unborn child and the client's mother.
Open Door Ministries – David Warren and Jessica Williams (Temp Housing) 
Lindsay Moore – Bridge of Hope
Ayinde Russell – MORE Life Community Center
Daniela Houck and her home church (Donation of clothing and Gift Cards) 
Highlands Baptist Church (Hotel Costs) 
Greenwood Community Church (Financial support) 
Denver United Church (Food support)
Brave Church (for praying for and offering financial support as needed)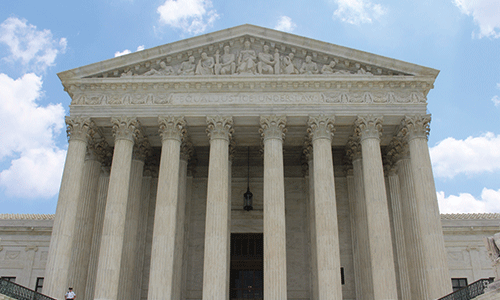 Roe No More? What does that mean for Colorado? You may have heard recently that the Supreme Court of the United States made a monumental decision
Read More »